---
How to Grow Trout Lily
---
keywords: howtogrow Trout Lily, alias Adder's Tongue, Dog's Tooth Violet, Erythronium americanum
plantsfrom: Jung Seed
location: Chicago, Illinois, Zone5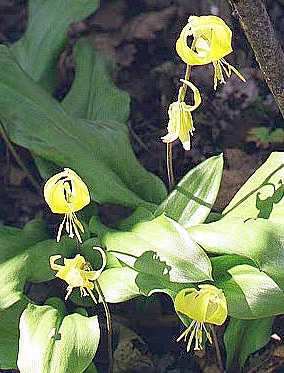 Trout lily in the back yard on the south side of a lilac bush.
Trout lily is a native North American woodland plant. It comes as a bulb and can be found in several catalogs, I got mine from Jung Seed. Plants bloom in April and die back in June.
If you have any questions or comments, write me.
Up To Don's How to Grow It Collection
To Don's Home Page